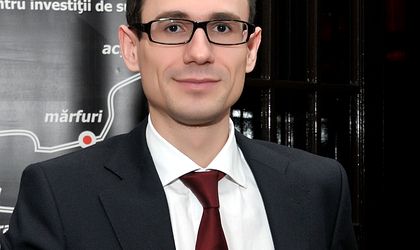 The RON/EUR exchange rate will close at 4.55 – 4.57 this year, if Greece remains in the Euro zone, said last week Claudiu Cazacu, chief analyst at X-Trade Brokers. On Tuesday, the RON/EUR stood at 4.4639.
The RON depreciated by 1 percent since the start of May and has fallen by 3.2 percent in the year to date.
"If Greece would exit the Euro zone in the following months, we would have a yearly exchange rate around 4.55 – 4.77, because it would be enough time to calm down. If it would happen towards the end of the year, it would be tied to the peak level of depreciation that would take us above 4.6," explained Cazacu, quoted by Agerpres newswire. He added this rate could be maintained for the start of 2013.
ING estimates the RON/EUR will close at 4.45 in Q2 2012, further climbing to 4.5 through to Q1 2013.
"For the rest of the year, the RON will stay around 4.4, most of the times," according to Florin Eugen Sinca, analyst at BCR.
X-Trade Brokers launched last week the fourth edition of the online trading contest "XTB Trading Cup 2012. The competition started on May 21 and will run for three weeks. The company previously organized trading weekly seminars attended by over 20,000 people.
XTB estimates that between 12,000 to 14,000 Romanians are trading on international markets.
The trading market in Romania has monthly trading volumes of EUR 7 to EUR 8 billion and guaranteed deposits of around EUR 70 to 80 million. This is ten times lower compared to markets in Poland or Hungary.
Ovidiu Posirca