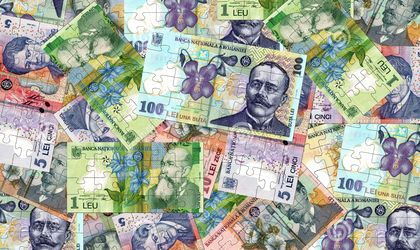 The National Bank of Romania (BNR) announced on Wednesday a RON depreciation against EUR to 4.5656 by 0.06 percent compared with the previous level.
On Tuesady, BNR posted an exchange rate of RON/EUR 4.5617.
The Romanian currency depreciated against the euro in line with the regional tendency, taking into account that the Polish zloty, Hungarian forint and the Czech koruna dropped also against EUR.
The USD dropped at the lowest level since May 3 2016 until now. It depreciated from RON 3.9248 to RON 3.8936, indirectly quoted on the Romanian market compared with EUR/USD exchange rate.
At the same time, the Swiss franc exchange rate dropped from RON 4.1008 to RON 4.0643, the lowest level since September 19 2016, when it was RON 4.0597.
The GBP appreciated from  RON 5.1101 to 5.1158.