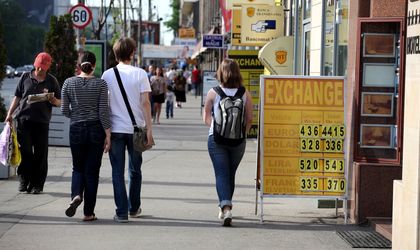 The Romanian currency RON continued its depreciation trend against the Euro, falling for the third day against the common currency by 0.18 percent, with the EUR/RON at 4.5651, according to the National Bank of Romania.
The RON gained 0.76 percent against the US dollar, with the RON/USD at 3.7113. Meanwhile, the Swiss Franc has climbed to a 10 month high, with the RON/CHF at 3.8809.
One gram of gold has lost 0.80 percent reaching RON 190.3408.
Ovidiu Posirca