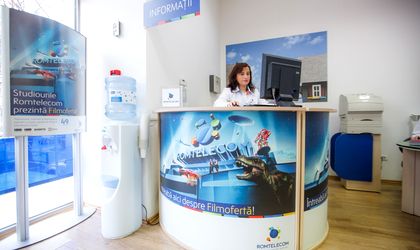 Romtelecom announced that it simplified its brand and adopted a new visual identity, as well as launching a new package for residential clients.
While in past years, the two spin-off brands of the company Clicknet and Dolce supported the development of internet and TV services, Romtelecom decided to redirect all its communication efforts into consolidating the Romtelecom brand as a supplier of packages. At this point, over 50 percent of Romtelecom's clients now use at least two services from the company.
"Romtelecom started last year a process for simplifying its brand and changing the visual identity. Consequently, after a successful evolution of the two sub-brands Dolce and Clicknet, we decided that it is time to re-orient our attention and direct our resources to increase the image capital of the mother brand, Romtelecom. Thus, the two sub-brands will no longer be promoted from now on in the company's portfolio of services. However, since Dolce is acknowledged as a very valuable brand which supplies quality TV services, this brand will continue to support all the platforms of content of Romtelecom, such as Dolce Sport TV and the portal dolcetv.ro," according to Ovidiu Ghiman, executive director for strategy and commercial residential in Romtelecom.
The new visual identity was launched via a new communication platform under the slogan "the Romtelecom Studios present the FilmOffer."
Romtelecom's service packages combine TV, internet and telephony services, including premium channels HBO and HBO Comedy, as well as two exclusive channels Shorts TV and Comedy Central Extra during the two year contract period with the client. The prices of the new packages start at RON 49 per month, VAT included, for the first 3 months, after which the price of the package will go to RON 59 per month, VAT included.
Romtelecom's clients benefit from HBO and HBO Comedy free of charge until March 31. After this date, the clients who wish to keep them can do that for a tariff of RON 10/month, including VAT.
Otilia Haraga