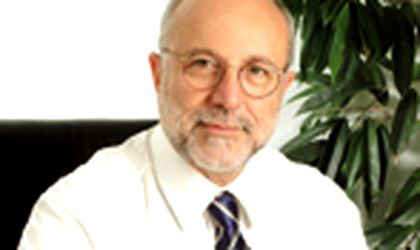 Romtelecom posted revenues of EUR 181.5 million in the third quarter of 2010, which represented a 6.5 percent decline on the same period when it posted EUR 194.2 million. The operator continued to register operational losses, of EUR 13.9 million in Q3, 2010 while during the same period of last year it posted an operational profit of EUR 8 million.
"In the third quarter, the Romanian consumer environment was once again negatively impacted by decreasing household income, higher sales tax, and rising unemployment, as well as a higher than expected rate of inflation," according to the OTE report.
"While certain long-term indicators are showing first signs of improvement, Romania's economy is expected to shrink by nearly 2 percent in 2010, following a decline of more than 7 percent in 2009," the report shows.
Compared to the end of Q3'09, the total number of broadband customers rose by nearly 24 percent, from 764,708 to 947,379. The number of TV subscribers increased by almost 21 percent, as from 831,043 it passed the one million mark.
Penetration of all RomTelecom voice clients reached 36 percent in broadband and 38 percent in television services.
As of September 30, 2010, the total number of revenue-generating units (RGUs, defined as voice, broadband and TV subscriptions) had risen by 4.0 percent compared to the prior year, to nearly 4.6 million.
The newly deployed CDMA network cumulated 53,030 RGUs (voice & broadband) at the end of Q3'10.
RomTelecom also targeted customers with basic broadband requirements through a solution under the NextGen name, which had generated approximately 79,000 RGUs by the end of Q3'10.
As of September 30, 2010, RomTelecom's IPTV platform with interactive Video-on-Demand capability, launched in late 2009, had attracted over 20,900 triple-play subscribers (VoIP, High-speed Internet and IPTV). Romtelecom also introduced a dedicated sports channel, Dolce Sport Channel.
RomTelecom's very-high-speed (20-30 Mbps) VDSL Internet service, also launched towards the end of last year, reached nearly 34,000 customers by the end of Q3'10, an increase of nearly 14,000 in the quarter.
According to Romtelecom's GM, Yorgos Ioannidis (pictured), the operator is currently working on a project that will help cut costs and increase efficiency. "This project is currently in the evaluation phase and the target is to identify solutions that should help to redefine the model of business." Facing continued pressure on revenues, RomTelecom once again intensified initiatives aimed at holding down operating expenses. Payroll and benefits were down 10 percent, reflecting the Company's initiatives to secure a long-term reduction in personnel expenses through voluntary leave programs and improvements in network operations. Also, RomTelecom expects headcount to be reduced by more than 1,000 employees in 2010.
Otilia Haraga