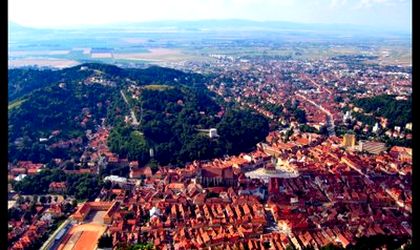 Romsilva proposed the Ministry of Environment pas a law that would include introducing an environment tax on 2 percent of hotels' and restaurants' revenue. The units in question are the ones located in mountain resorts and the resulting funds would be used to protect special areas.
"We've designed a project to obtain financing for natural protected areas. Our consultants argue that if a bed-and-breakfast is situated near a protected area, say a natural park, this position is privileged and the accommodation unit would attract more tourists than a similar unit in Slobozia for example", accoridng to Romsilva representatives.
Romsilva's project introduces, among other measures, "a 2 percent contribution taken from revenue obtained by beneficiaries of ecosystems, namely economical agents that run their activities in areas with touristic, natural and cultural resources".
"Our intention is to find a way to finance protect areas. We haven't found a cluster of tourism representatives to talk to to negotiate these things. It is with that reason that we asked the Ministry of Environment to address the tourism industry and solicit a response to our requests. We wait for them to begin negotiations", Romsilva said.
Dragos Raducan, vicepresident to the Federation of Employers in Romanian Tourism, said he raid the project but understood it doesn't only include mountain resorts, but the whole country.
"Even if we limit ourselves only to the mountain sector, this is where we have the biggest problems and the weakest evolution in tourism in the last five years. A 2 percent environment tax along with all the others would mean that the few investors we have left in the mountains would be forced to close their businesses", Raducanu explained who also added that his association and the National Association of Tourism Agencies will reject the project.