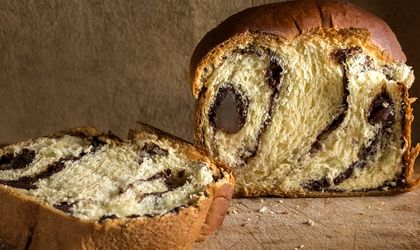 Traditional Romanian Easter desserts ("cozonac" and "pasca") are among the most in-demand on Easter, both in Romania, as well as abroad, even if the price has slightly increased compared with 2017 due to the increase in costs with utilities and in the minimum wage. Thus, the traditional Romanian Easter desserts have reached USA and Canada .
"Currently we export traditional Romanian desserts in many countries. Of course we focused firstly on the countries where are working many Romanians, respectively in Italy and Spain, but we also reached Canada and USA. Also, we have exports in Germany, not only for the Romanian population, but also for the local population. We saw that the "Romanian cozonac" has been very appreciated and this is why we want to develop this export sector for all processed products. We are big producers of wheat, we are in top of the European countries, but instead of exporting raw materials, I think it's much better to export finished products, meaning flour, macaroni, biscuits, Romanian cozonac and other bakery products," said Aurel Popescu, the president of the Romanian Union for Milling Industry and Bakery (ROMPAN), according to Agerpres.
He also added that he doesn't have concrete figures related to the export of Romanian cozonac, but the volume of exports has increased since February, because the Easter "has come very fast this year after winter Holidays." However, on the internal market the sales are similar to those from 2017, meaning close to 7.5 million "Romanian cozonac."
The prices of bakery products will increase, according to Popescu, due to the increase in costs with utilities and the increase in the minimum wage starting January 1; however he didn't mention any figure.
According to him, these increases will be seen in all milling and bakery products.
Photo courtesy: Dreamstime