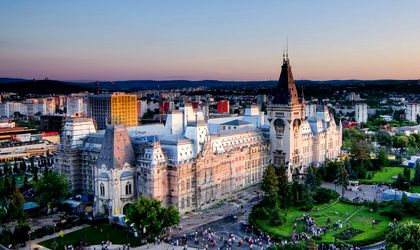 Romcarbon Buzau, active in the field of plastics and recycling, concluded the second phase of a sale of assets in Iasi. At the end of last month, the company signed a EUR 2.4 million contract with full payment on account of the EUR 7.3 million transaction announced in the spring, when 7 hectares  land plots were sold to Office & Logistics, part of the Flux real estate group.
At the end of May, a first phase of the transaction had been completed, with a takeover of about 10,000 square meters for EUR 1.5 million, which gave the Ixian Flux group usufruct, free of charge for 3 months, over an area of ​​approximately 30,000 square meters.
The properties – land and buildings – were taken over by a company established earlier this year, in which the Flux Group holds half of the shares, alongside the Rom-Paper 2000 company in Bucharest, involved in real estate activities.
In Iasi, the Flux group owns an industrial park with more than 5,500 sqm of hall space and over 1,000 sqm of office space, built the E.ON building in Tatarasi of more than 9,000 sqm, and owns more many food, household and DIY centers.