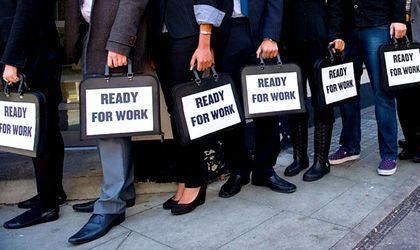 The unemployment rate went down to 5.4 percent in January, said the representatives of National Institute of Statistics (INS). It dropped by 0.1 percentage points compared with December 2016 (5.5 percent) and the males unemployment rate was higher by 0.9 percentage points compared to the number of women that were looking for a job.
The number of unemployed (between 15-74 years) estimated for January was 488,000, a drop compared with the previous month (493,000) as well as compared with the same month of 2016 (582,000).
According to Eurostat, the statistics office of the European Union, in Romania the value of allocated Government funds for public policies in labor force field have a share of 0.224 percent of the GDP. The country is last in the EU in this regard, outrun by Latvia (0.42 percent), Bulgaria (0.62 percent) and Greece (0.85 percent).