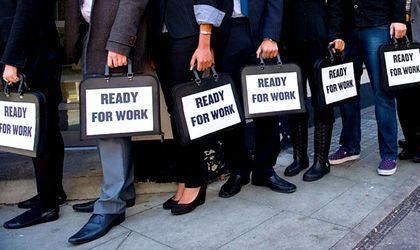 The numeber of unemployed in Romania slightly went up in February, by 893 compared with January, up to 488,797, while the unemployment rate remained at 5.4 percent, which is the lowest level since 2008, according to the data from the National Institute of Statistics (INS).
The revised data from the last month shows that unlike the first estimations, the number of unemployed people dropped under 50,000 since October 2016 and and remained on a downward trend in all the months, except for December, went it slightly wen up compared with November.
The revised data shows that the number of unemployed dropped by around 79,000 the last year from 567,739 in February 2016.
The unemployment rate is still high among males, with a rate of 5.7 percent in February, while among females the unemployment was 5 percent, according to the data.
The unemployment figures registered an accelerated decrease in 2016, with drops in every month except for December.