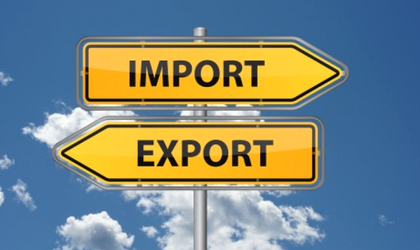 Romania posted the largest trade deficit with China last year, of more than EUR 2.36 billion, according to data from the Ministry of Economy.
In second place in terms of deficit stands our country's trade with Hungary (EUR 2.06 billion) while Germany places third (EUR 1.7 billion).
Other significant levels of deficit in the commercial balance were registered with Austria (EUR 1.05 billion), the Russian Federation (EUR 997.6 million) and Kazakhstan (EUR 967.2 million).
In 2015, Romania recorded a trade surplus with Great Britain (EUR 814.9 million) and France (EUR 196.6 million), both on a decreasing path.
The total value of international trade in Romania in 2015 exceeded EUR 117.56 billion, up 5.9 percent compared to 2014. Exports registered an increase of about EUR 54.6 billion (up 4.1 percent) and imports hiked by EUR 62.9 billion (up 7.6 percent).
This brought Romania's trade deficit up by 38 percent from EUR6.06 billion (31 December 2014) to EUR 8.369 billion (31 December 2015).
Lucian Croitoru, the adviser of BNR's governor, has recently drawn attention to the fact that our country's consumption, which was boosted by fiscal loosening measures come into force at the beginning of the year, was mainly supported by imports, which does not necessarily lead to a sustainable growth. The central bank representative warned that our country's deficit will most likely go over 4 percent in 2017.
Romania posted the second largest economic growth in the EU last year.
Natalia Martian