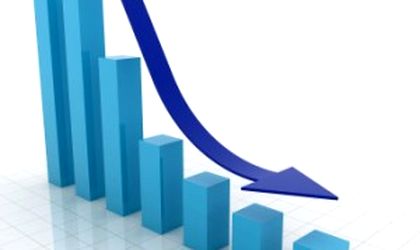 The country's trade deficit rose by RON 982 million (EUR 183 million) to RON 7.3 billion (EUR 1.7 billion) in the first quarter of 2012, according to data from the statistics office INS.
FOB exports totaled RON 47.8 billion (EUR 10.9 billion), while CIF imports stood at RON 55.1 billion (EUR 12.6 billion) in Q1. Year-on-year, exports rose by 2.3 percent in RON, and fell by 0.4 percent in EUR, while imports rose by 3.9 percent in RON and by 1.1 percent in EUR on Q1.
The EU remains Romania's largest trade partner with RON 34.4 billion (EUR 7.9 billion) in exports and RON 40.7 billion (EUR 9.3 billion) in imports, which is 72.4 percent of all exports and 73.8 of imports.
In Q1, the largest share in trade came from vehicles and transport equipments (41.8 percent in exports and 33.5 percent in imports) and manufactured products (41.8 percent in exports and 29.4 percent in imports).
Ovidiu Posirca