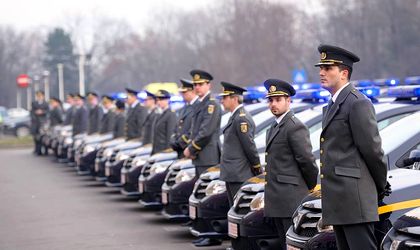 The collection of taxes to the state budget rose by 6 percent to RON 49.7 billion in the first three months of this year, compared to the same period of last year.
On VAT, the collection went down by 1.7 percent in Q1 versus the same period of 2015. The VAT reimbursements went over RON 3.4 billion.
According to tax administration agency ANAF, the drop is underpinned by the reduction of VAT for domestic commercial operations and imports by 4 percentage points.
On the profit tax, the ANAF has collected 26 percent more to RON 3.9 billion, while on the income tax, the state has brought in an additional RON 216 million to RON 6.6 billion.
The ANAF said that it had collected 8 percent more excises to RON 6.2 billion.
Romania's single budget for healthcare insurance got RON 5.3 billion, up 4 percent compared to the first quarter of 2015. In the same period, the collection on the budget for public healthcare rose by 1 percent to RON 8.9 billion.
The amount collected for the unemployment budget went up by 14 percent RON 456 million.
Ovidiu Posirca