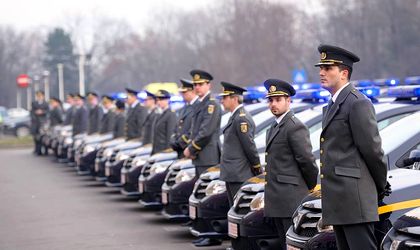 The collection of taxes from large taxpayers grew in the first nine months of the year by almost RON 352 million up to RON 63.21 billion, said the National Agency of Fiscal Administration (ANAF).
According to ANAF, during January-September, the agency collected RON 48.1 billion to the state budget, which us RON 332.41 million more compared to the program: the collection for profit tax was RON 4.63 billion, for the income tax RON 5.39 billion, the VAT collected reched RON 15.99 billion compared with RON 16.15 billion which is planned, excises of RON 18.87 billion compared with RON 18.58 billion forecasted and "due incomes" of RON 3.2 billion.
Also, the budget of the unique national fund for the health social insurances got RON 4.86 billion, which was 0.5 percent more than it was forecasted, for the state social insurances budget RON 9.77 billion was collected and for the unemployment social insurances budget the amount that was collected stood at RON 473.21 million.
Overall, ANAF collected RON 63.21 billion in the first nine months of the year, with RON 351.9 million more than the program forecasted by the annual budgetary laws.
Georgiana Bendre