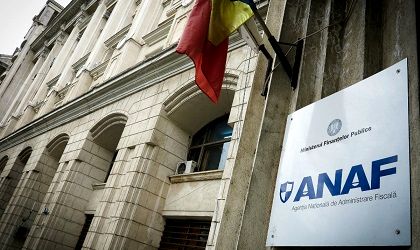 The National Authority for Fiscal Administration (ANAF) has collected in January RON 19.73 billion, up by 8.9 percent, respectively RON 1.62 billion, year-on-year. In January 2017 the ANAF collected RON 18.11 billion. 
"The program communicated by the Ministry of Public Finance for the month of January 2018 was accomplished in a share of 108.3 percent. The volume of VAT restitutions amounted to RON 1.36 billion, while in 2017 it stood at 1.24 billion. The overrun of the program in January 2018 is 1.51 billion lei," the tax authority said in a statement.
In regards to the activity of collection of revenues for the general consolidated budget in 2017, the program for collecting budget revenues allocated to the ANAF stood at RON 214.37 billion. Out of them were collected RON 214.96, representing a 7.8 percent growth, respectively RON 15.5 billion year-on-year. ANAF met its program set by the annual budget reviewed (RON 214.3 billion) in a percentage of 103 percent.