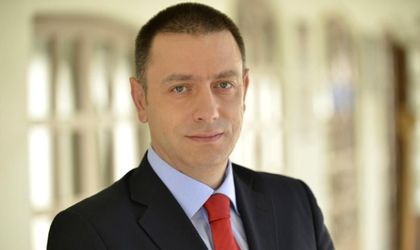 The minister of economy, Mihai Fifor, says that Romania's first sovereign fund for development and investments (FSDI) will become active on January 1 2018 and it will be used to finance the developments of infrastructure alongside greenfield and brownfield investments.
"Now we are waiting for the approval of Eurostat and when we have it, we will pass the law in government and submit it to the Parliament," said Fifor during a special investment event organized by Fondul Proprietatea, the closed-end fund managed by Franklin Templeton.
The FSDI will have 27 profitable companies in its portfolio and will start with a share capital in cash of RON 1.85 billion. The dividends paid by this companies in which the state has shares will go directly to the FSDI, this being one of its main financing mechanisms.
The fund will be shareholder in companies such as Engie Romania, Electrica, Telekom Romania, Hidroelectrica and Conpet.
According to the draft bill for the creation of the fund, the FSDI will have a dualist management system. It will handle the privatization strategies for state-owned enterprises. For instance, the FSDI will decide how Hidroelectrica will be listed on the stock exchange.