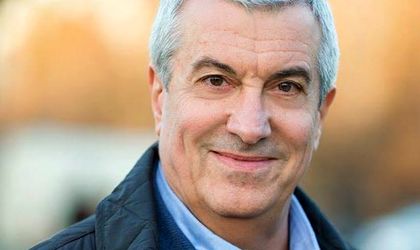 The president of the Senate, Calin Popescu Tariceanu, says the country faces the risk of a civil war due to some people that are doing "propaganda and manipulation" over streets protests.
Tariceanu, whose party The Alliance of Liberals and Democrats (ALDE) is in power alongside the Social Democratic Party (PSD), explained that the current government has legitimacy. He added that the cabinet led by Sorin Grindeanu had some communication issues regarding the presentation of the controversial pardon draft bill and the proposed amendments to the Penal Code.
"It is true that we didn't anticipate what came next: the arrival of the president at the government meeting, the street protests, the president attending the protests, aiming to continue this war. Probably, the reaction of the system was underestimated. The trouble is very big, as we can see," said Tariceanu.
The head of the Senate, who was prosecuted by the anti-graft directorate DNA, said that the political enemies are using "weapons that are not legal or constitutional".
"Pursuing the recklessness of those doing this propaganda and manipulation and by reacting with the same weapons, the risk is that we might slip into a civil war eventually," said Tariceanu.
The head of the Senate had recently accused Iohannis of playing for the country's political opposition. He added that the DNA prosecutors were targeting politicians that would not accept to the requirements of the "system". Tariceanu claimed that he was one of the victims of this practice of anti-graft prosecutors.
Ovidiu Posirca