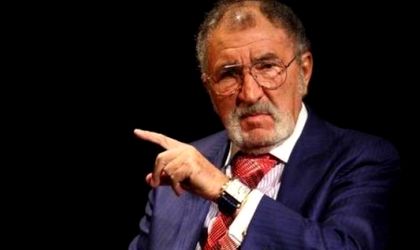 The billionaire Ion Tiriac, the richest man in Romania, said in an interview published in the German weekly sports magazine Sport Bild that he will invest EUR 150 million in a Sport University in Otopeni, a small town located north of Bucharest, according to ziare.com.
Ion Tiriac, aged 78, is considered the richest man in Romania, with a total fortune of around EUR 1.8 billion, according to Top 300 Capital, and ranks 1,867th in Forbes' "The Billionaires 2018".
The businessman revealed that he already started building the university in Otopeni and its main purpose will be to form top sports specialists who can work at the highest level.
"At this moment we started building a university, which will cost us EUR 150 million. We hope to get another EUR 200 million from the European Union. I'll make 80 years soon and I'm not going to be the richest man in the cemetery," Tiriac told Sport Bild.
The university will also have a management branch, a major problem in Romanian sports, according to Tiriac.
Tiriac estimates that the University, which will bear his name, will be completed within four years.