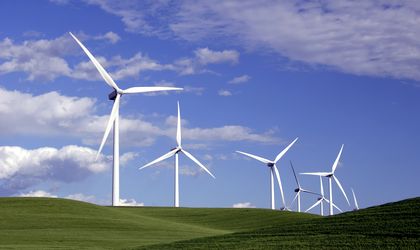 The installed power of renewable energy capacities producers amounted to 4,690 MW at the end of June, according to data of grid operator Transelectrica.
There were wind parks in the system with a power of 2,959 MW, photovoltaic panels with a capacity of 1,312 MW, micro hydroelectric plants with a combined capacity of 316 MW and projects based on a biomass with a power of 103 MW.R
Romania production capacities of renewable energy of 5,142 MW in the system at the end of last year.
The renewable energy producers receive green certificates for free, that they sell on a specialized market for a supplementary gain aside from the energy they sell on the market. These certificates are payed by all the consumers from Romania, including population in the final bill for electricity.
The mandatory quota of energy produced from renewable energy sources for energy for 2016, that benefits from the promotion system through green certificates , is of 12.15 percent of the gross final consumption of energy, according to a decision adopted by Government in the session from December 30 2015. The quota for this year is bigger than the one from 2015, which was established at 11.9 percent level.
In the past few years, the authorities have reduced the incentives for renewable producers because the electricity bills risked spiralling out of control.
The head of Engie Romania, Eric Stab, recently told BR that the renewable producers have lost EUR 2 billion in Romania due to the legal changes. The French utilty has two wind farms locally.
Georgiana Bendre