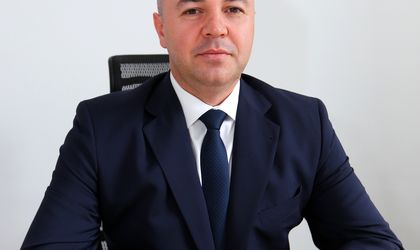 The volume of Romania's receivables management and recovery market will go up by at least 8 percent, up to EUR 2.7 million, Top Factoring estimates. The growth will be fueled by the overall evolution of the market and the value of portfolios that will be put up for sale, company representatives argue. 
"Given he evolution in the first semester, we are expecting the market to grow with EUR 200 million in 2016, respectively to EUR 2.7 billion," Top Factoring CEO and founder Catalin Neagu said in a press release.
As far as the company is concerned, in order to participate in the tenders for the sale of the high-value portfolios as asset manager, the company could close strategic agreements with other companies in the country, the statement shows.
Top Factoring is also expecting to take advantage of the positive market trends and grow its activites. "The company developed constantly and we recorded a very positive evolution of our business in the past years. We are counting on an important growth this year too, given that we increased the processing capacity at the same time with the evolution of the portfolio of clients," Neagu explained.
Top Factoring has been active on the market for 10 years and has processed more than two million cases, representing a share of over 10 percent of Romania's population, concluded with the recovery of the debts. Top Factoring is managing and recovering receivables on behalf of some of the largest local banks, telecom companies or utilities providers.
Top Factoring's main shareholder is Reconstruction Capital II Limited ("RC2"), an investment fund listed on the London Stock Exchange and administered by New Europe Capital, which took over the majority stake în 2007. The local management is the minority stakeholder.
Georgeta Gheorghe