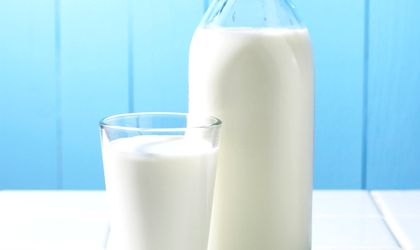 Romania imported 112,209 tonnes of raw milk in the first 11 months of 2016, a growth of 28 percent compared with the same period of 2015, but the milk quantities collected by the processing units climbed by 4.1 percent up to 882,722 tonnes and the milk production rose by 6.1 percent up to 250,773 tonnes, according to the National Institute of Statistics (INS).
During January 1-November 30 2016, there were increases in the dairy production by 6,104 tonnes (8.1 percent), up to 81,467 tonnes ( 7.7 percent), a total of 10,660 tonnes and a consumption of 14,385 tonnes (6.1 percent) up to 250,773 tonnes.
Also, the cream production went up by 2,620 tonnes (4.3 percent), amounting to 63,273 tonnes, sour milk (yoghurt, drinking yoghurt, sour and other similar products), by 7,402 tonnes up to 183,175 tonnes.
In November 2016, the cow milk collected from agriculture explotations and collection centers of 67,232 tonnes, a drop by 8.8 percent ( 6,512 tonnes) compared with October 2016.
Important drops of production in November 2016 compared with October 2016 were registered for cream, with 491 tonnes (-8.1 percent), dairy by 290 tonnes (-4.5 percent), milk with 398 tonnes and sour milk (youghurt, drinking youghurt and other similar milk products) with 192 tonnes.
On the other hand, the butter production went up by 15 tonnes (1.2 percent) up to 1,218 tonnes. At the same time, the raw milk imports increased in November 2016 compared with October 2016 by 1,158 tonnes (9.3 percent), amounting to 13,578 tonnes.
Georgiana Bendre