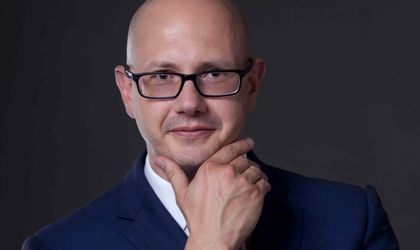 Credit Value Investments, the operator of the private debt market in Central and Eastern Europe, estimates that Romania's private debt market will reach EUR 1 billion in five years and will make up for the deficit left by the withdrawal of bank loans.
In Romania, the term capital market is used to refer to stock market activity, whilst the true capitalisation of a company is the sum of capitalisation of funds from the shareholders and the creditors.
"The synopsis of the market capital in Romania reflects the following tendencies – the equity market is flatlining, and the debt market is mainly represented by bank loans; the bond market is not developed (while at global level it is significantly bigger than the stock market). At the same time, the graph plotting the bank loans to corporates for investment purposes shows a slight decline in absolute terms and a marked decrease as a percentage of GDP. This was a painful tool for banks in Romania to rebuild their capital base eroded by non-performing loans", says Ciprian Nicolae, director of Credit Investments Value, Poland.
The consequence of the decrease of the banking activity in the economy was that the economic growth was achieved despite the reduced support of capital markets, which led to the accumulation of a high shortage of funding, says Credit Value Investments.
The global debt market is characterised by a threefold increase in the size of private debt market over the past five years and continuing a strong growth trend. The reasons are mainly related to the migration of capital from banks to alternative lenders.
"This very strong wave had to arrive in Romania, as the benefits of the private debt market are manifold: active involvement in the business's, credit terms are based on specific customer needs – based on the business plan, and the funding covers a wide range of situations for which there is no alternative: management takeover, financing in judicial settlement,  financial assistance in reorganizing the capital structure, etc.", adds Nicolae.
Georgiana Bendre