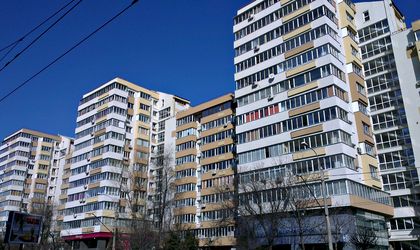 The state-backed mortgage program "Prima Casa" reaches a record of demand with over 600 requests per day, according to the National Guarantee Fund of Loans for SMEs (FNGCIMM).
The representatives of the fund decided to adopt some supplementary measures to accelerate the analysis process, such as the expansion of the regular work program of operational teams, the maintenance of the regular work program during the period June 1-5 and increasing the of the employees number according to the needs of the analysis process stages.
"We commit to still develop the program Prima Casa, so that its advantage remain the main feature that made the program so appreciated," said Dumitru Nancu, president and general director of the Fund.
The FNGCIMM is a non-banking financial institution, with risk capital, set up in order to ease the access of SMEs to finance by giving guarantees for the financing instruments from commercial banks.
The guarantee Fund is maximum 80 percent of the loan's value without exceeding EUR 2.5 million/ beneficiary and it's issued at the request of the financing partners institutions for approved financing.
Over 200,000 loan contracts have been granted to date for the acquisition of homes.