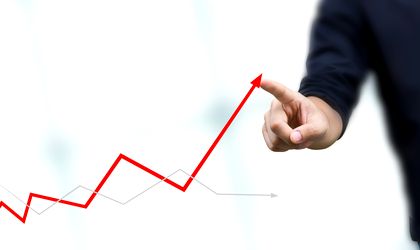 The economy grew by 5.2 percent on gross series and by 5 percent on series adjusted seasonally in the first six months of this year, said on Friday the National Institute of Statistics (INS). In the second quarter, the economic growth was 6 percent on gross series and 5.9 percent on series adjusted seasonally, compared with the same period of 2015. These growth rates haven't been present after the economic crisis from 2008.
Compared to the previous quarter, the economy moved by 1.2 percent of GPD.
"Maintaining the same momentum (highlighted by the QoQ rate) is even more impressive as we believe 1Q16 results were likely boosted quite a bit by higher household spending following the lower headline VAT starting Jan-16 given that some purchase decisions might have been delayed ahead of the tax cut. It is likely that private consumption stole the show again in 2Q16, possibly with some help from inventories. On the supply side, private services are likely to have remained the main source of growth, with agriculture and construction also possibly supporting growth. Such brisk expansion rates highlight the need for monetary policy tightening sooner rather than later in our view, with our current call for 1Q17 to mark the start of the policy "normalisation" process. For now, such data remains largely neutral for RON markets," said analysts at ING Bank Romania in a statement.
The series adjusted seasonally of GDP quarterly was recalculated as a consequence of the inclusion of forecasts for the second trimester of the year, being revised and published in the press release from July 8. The GDP grew by 1.5 percent compared with the previous quarter.
As a result of the revision of the gross series, the series adjusted seasonally was recalculated, the volume indexes being revised compared with the second temporary version of GDP for the first semester of the year published in the press release from July 8. Therefore, the results of the third quarter of 2015 compared with the second trimester of 2015 were revised from 101.5 percent to 101.6 percent, while the results of the last quarter of 2015 compared with the third quarter were revised from 101.1 percent to 101.2 percent.
Georgiana Bendre