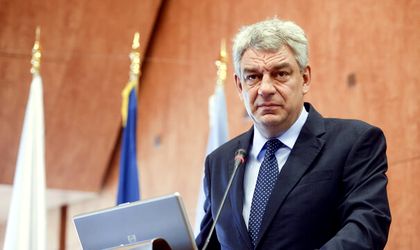 PM Mihai Tudose says he doesn't abandon plans to restructure the government following a high profile meeting held by the Social Democratic party on Monday afternoon.
The list of ministers that will be changed should be announced during a new committee of the PSD that will take place at the end of January.
"The restructuring couldn't be done today. I launched the subject. It will be discussed in the CEx meeting from the end of this month," said the PM.
The PSD leadership has called for an assessment of the activity of ministers and state secretaries as the party is grappling with conflict within its upper echelons.
The executive president of PSD, Niculae Badalau, suggested in a letter that the "internal democracy" in the party had disappeared under the rule of PSD head Liviu Dragnea.
In public, Badalau said he had a good relation with Dragnea. Meanwhile, the head of the PSD said that he will not step down.
According to media reports, Dragnea is starting to lose the support of powerful social-democrats nicknamed political barons across major counties, mainly in southern Romania.