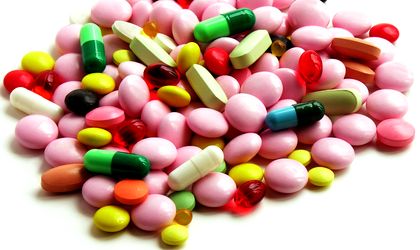 The local pharmaceuticals market lost 1.5 percent to RON 3 billion in the first quarter against the same period of last year, due to lower sales in prescription drugs and in the hospital segments, according to Cegedim, a data provider for the pharmaceuticals sector.
The report by Cegedim said that the value of the market (converted in euro) lost 4 percent to EUR 669 million in the first three months of this year.
"The evolution in the first quarter was again below expectations on the back of the warmer winter, which lead to a decrease in the market, both in the last quarter and in the last 12 months," said Petru Craciun, general manager of Cegedim.
The report said that prescription drugs fell 2.2 percent to RON 2.1 billion and by 4.7 percent to EUR 472 million, The over-the-counter segment (OTC) has gained 2.4 percent to RON 490 million and lost 0.3 percent to EUR 109 million. The hospital segment, meanwhile, shrank by 2.3 percent to RON 397 million and by 4.9 percent to EUR 88.2 million.
The biggest producers by sales in Romania were Roche (RON 197 million), Sanofi (RON 209 million) and Novartis (RON 171 million), according to Cegedim's ranking.
Cegedim has revised downwards this year's growth forecast for the market from 2.7 percent to a negative 0.3 percent, as the list of reimbursed drugs has not been updated.
The Ministry of Health has accepted 17 new drugs for the treatment of rare disease that will be subsidized starting this June.
According to ARPIM, the association of innovative drugs producers, there are another 150 new drugs that were initially submitted by producers for approval by authorities, which will be reevaluated and included on the list by October 30.
The reimbursed drugs list was last updated more than six year ago.
Ovidiu Posirca