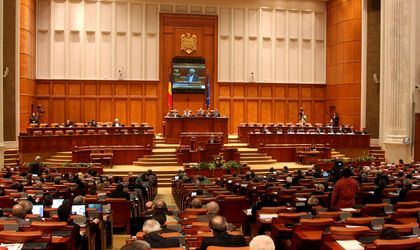 The Directorate for Investigating Organised Crime and Terrorism (DIICOT) expressed today a statement "surprise and worry at the way in which this process (changing of the Criminal code) is carried out, without transparency and without consulting experienced law practitioners in the field of criminal law."
Members of the Special Justice Committee headed by Social Democratic Party (PSD) MP and former Minister of Justice Florin Iordache will start debating the MP's proposals for the amendment of the Criminal and Criminal Procedure codes. Starting from the need for the transposition of EU Directive 2016/343 of the European Parliament and of the 9 March Council, MPs have proposed 62 amendments to the Criminal Procedure Code and five amendments to the Criminal Code.
However, both DIICOT and the country's National Anti-corruption Directorate (DNA) argue that the ruling Coalition is using the Directive as an excuse in their attempt to eliminate the capacity of criminal investigators to discover and prove criminal acts rather than implement the requirements provided by the EU legislation on presumption of innocence and defendant's rights.
According to the DIICOT statement, the proposed amendments will interfere with the proper running or even jeopardise its activity. That is why, in its statement, DIICOT states the availability of its experts to join and take an active role in the process.
Moreover, according to the statement, the majority of requirements of the EU Directive 2016/343 are already covered by internal legislation. Specifically, the DIICOT statement stressed the fact that "the directive to be transposed which sets minimum standards on the presumption of innocence at EU level is already, to a very large extent, implemented in Romania's criminal law."
Similarly, the National Anti-corruption Directorate (DNA) argued against the proposed changes to the judiciary, and stressed the fact that the requirements are already covered by internal legislation.