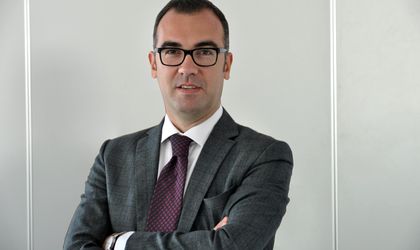 A total of some 185,000 sqm of office space was leased in the first six months of this year in Bucharest, slightly below the 192,000 sqm reported during the same time period a year ago, according to data from real estate consultancy JLL Romania.
Net take-up stood at 80,000 sqm meaning that an additional 10,000 new jobs were created in the first semester in Bucharest, given that some eight meters of office space are allocated on average per employee, estimate JLL representatives.
"There is a constant interest coming from companies – either new or already present firms – to open new offices in Bucharest or to add new business lines to their existing operations. The fact that over 60 companies leased new office space this first semester in Bucharest and 40 other have renewed their existing leases is proof of the confidence foreign investors have in Romania," said Marius Scuta, head of office agency and tenant representation with JLL Romania.
Some of the main transactions signed this first semester include Renault renewing its lease for 20,000 sqm in North Gate, IBM pre-leasing 12,000 sqm in The Bridge, and Oracle renewing a 10,300 sqm lease in Sky Tower, according to JLL data.
Some 43,000 sqm of new office space was delivered in H1 in Bucharest out of 140,000 sqm expected for the entire 2017, according to the same source. The largest office project completed this first semester was the first phase (33,000 sqm) of Vastint's Timpuri Noi Square project.
Overall, Bucharest's stock of modern office space now stands at 2.43 million sqm. Given that this year's new deliveries are down by more than half compared to 2016 and the fact that demand has been constant, the average vacancy rate has dropped to about 9 percent, a post-crisis low, according to JLL.
Read more about the local real estate market in the first semester in BR's upcoming real estate supplement.