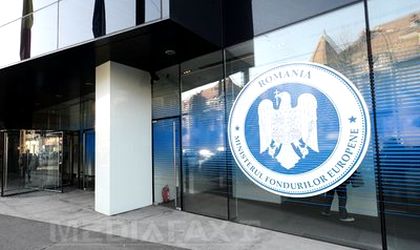 The documents for the accreditation of the management authorities need to be transmitted to the European Commission in the first months of 2017, says the "Government Report. Portfolio of European Funds (November 2015-December 2016)," published on the website of the Ministry of European Funds (MFE).
"The management framework of European funds for 2014-2020 period is developed and it's coherent, with clearly identified structures, defined roles and ensured coordination. Besides the three already accredited management authorities (Management Authority for IPA program of Trans-Boarder Cooperation Romania-Serbia 2014-2020, Management Authority for trans-Boarder Cooperation INTERREG V-A Romania-Bulgaria and the Management Authority for Operational Program for Disadvantaged People Help), for most of the operational programs is necessary the finalization of the last content details for the management and control systems and the transmission in the first months of 2017 of the documentation to accreditate the managemnet authorities," says the document.
According to it, the requirements and the development details were finished, tested and a part of the necessary modules were put into usage. All these allow the finalization of the IT system  necessary for the European funds management in the first half of 2017, according to the source.
"This year we succeeded to transmit the first payment requirement to the European Commission and to avoid the back payment of approximately EUR 50 million," says the MFE
Georgiana Bendre