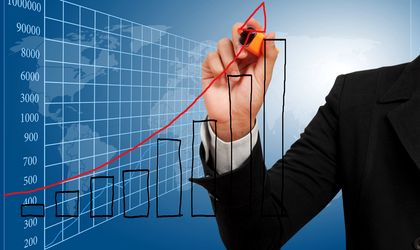 The National Forecast Commission of maintains the 5.2 pct the economic growth estimation for 2017, but with a nominal growth 0f 0.15 percent compared with the previous forecast, to RON 816.5 billion.
For 2018, it forecasted a real economic growth of 5.5 percent.
Also, the institution forecasts a drop in the households consume from 7.3 percent in 2016, to 6.8 percent in 2017 and to the public administration from 3.3 percent to 1.6 percent.
The private investments are forecasted to climb to 6.9 percent from a negative value of -3.3 percent in 2016. In comparison, in the winter forecast the Commission estimated for 2016 a growth in the private investments of 6.3 percent and 7.2 percent for 2017.
The commercial balance has the same value of the deficit, over EUR 11.55 billion, according to the institution.
The International Monetary Fund (IMF) revised upwards the growth estimations of the Romanian economy from 3.8 percent to 4.2 percent.
Also the IMF slightly improved its estimations regarding the growth rhythm registered by the Romanian economy in 2018 up to 3.4 percent, compared with the increase of 3.3 percent forecasted in the autumn of 2016.
Romania will register this year the highest economic growth from Europe, outrun only by Iceland (5.7 percent), according to the IMF. Overall, Europe will register an economic growth of 2 percent.