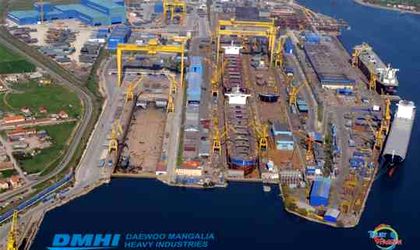 The Ministry of Economy said it concluded the transaction through which it became a majority shareholder in DMHI Mangalia shipyard with a 51 percent stake.
According to the terms of the deal, Dutch Damen Shipyards Group will have a 49 percent stake and will handle the operational management of the shipyard.
The minister of economy, Danut Andrusca, said that for the first time the state re-become majority shareholder in a strategic industrial objective that was previously privatized.
"The shipyard is a strategic objective and the control of the Romanian state is a major success," said Andrusca.
Frank Eggink, board member and CFO of Damen Shipyards Group, added that the objective of the company is to seek international business opportunities for the shipyard in a bid to restore the activity of the Mangalia-based firm.
The state will control DMHI Mangalia through 2 Mai Mangalia Shipyard.