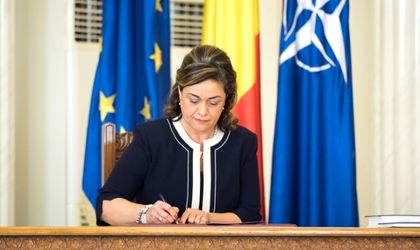 Ana Costea, the minister of labor, has resigned Thursday, one day after the government said it had dropped a draft bill for a new payment scheme for public sector workers.
PM Dacian Ciolos said he had accepted Costea's resignation and that he will submit a new proposal for this position in the next period.
Government spokesperson Dan Suciu said that negotiations with the trade unions will be restarted today and that "satisfactory solutions" will be found for them in the limit of the public deficit.
Costea got in office last November, when the Ciolos government was sworn in. She had already annnounced that she wouldn't support the new sheme for public workers' wages, which was dropped by the government in the end.
She has been professor at the University of Bucharest since 2012, where she coordinated PhD thesis.
Ovidiu Posirca