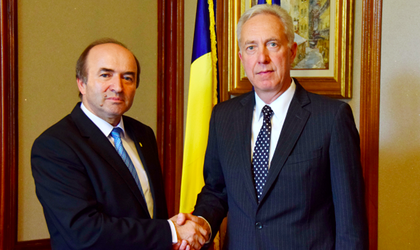 The minister of justice, Tudorel Toader, said that the US ambassador Hans Klemm is not a specialist in the legal field so it would be hard for him to understand how Romania's rule of law works.
Toader made this comment after the ambassador said the US has certain concerns regarding the amendments to the judiciary which could reverse Romania's progress on the rule of law.
"I can tell you that the US ambassador is not a legal professional and I believe (…) that on one hand he is not a specialist in legal matters and on the other hand he doesn't understand the mechanisms of the rule of law in Romania, the fine tuning, the architecture of authorities in Romania so I think it is hard to integrate the proposed amendments in a legal framework you don't know," said Toader in an interview at Antena 3.
The minister said that he had three meetings with the US ambassador, all at Klemm's request.