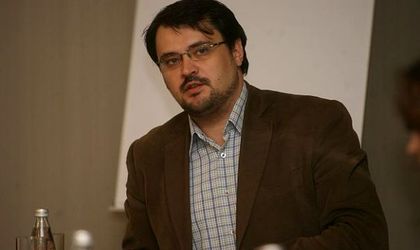 The minister of European funds, Cristian Ghinea, has announced on Wednesday that he was resigning from the government.
According to media reports, Ghinea will run for MP as a member of the Union to Save Romania (USR), the party founded by Nicusor Dan.
"My last meeting as member of the Ciolos Government. 1. It's a strange feeling. It looks like a century looking back, but there weren't even six months in office, and less than 1 year since I went to the Chancellery. It was intense. It was an honor! Something else starts today", wrote Ghinea on his Facebook page.
Ghinea was appointed minister of EU funds in late April. He has previously worked as counselor for European affairs of PM Dacian Ciolos. Before joining the government, he worked in the non-profit sector, focusing on EU affairs.
Romania's absorption of EU funds reached 75.69 percent at the end of September, under the 2007-2013 programming period, according to data of the Ministry of EU funds.
Under Ghinea's tenure, the government has launched the first calls for EU-backed projects under the 2014-2020 programming period.
Ghinea is one of the technocratic government officials that decided to pursue a career in politics. Earlier this month, state secretary Manuel Costescu, who led InvestRomania and previously worked as an investment banker, decided to resign and join USR party so he could run in the elections.
PM Ciolos had recently stated that all the government members that want to run in the elections have to resign first from their current jobs.
Ciolos stated he will not join a political party but has accepted the support of the liberal party PNL for his potential appointment as PM over a political government after the December 11 general elections.
Ovidiu Posirca