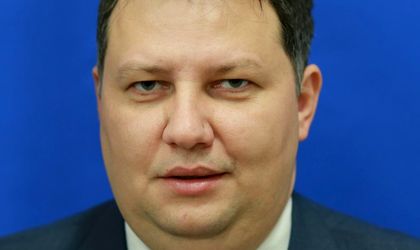 The works at BRUA (Bulgaria – Romania – Hungary – Austria) pipeline will start at the end of this year and it will be functional in 2020, when Exxon and OMV Petrom will start the extractions of natural gas from the Black Sea, said the minister of energy, Toma Petcu.
"According to the schedule of Transgaz, the works will start in the last quarter of this year and it's mandatory to be finished at the end of December 2019. So in 2020 it will be functional," said Petcu.
According to him, the pipeline is essential for the start of the gas extraction from the Black Sea by Exxon and Petrom.
"BRUA is very important for this project, they will be interconnected," said Petcu.
At the same time, the minister asked Romgaz to make feasibility studies to make new gas deposits near the pipe line, as well as for the gas stock at a lower price during summer and to sell them for export in the winter when the prices are much higher.
"We want to be again an important pillar. BRUA creates this facility but in addition for BRUA, we asked the director of Romgaz to analyze the budget of the company for this year to give us the possibility of making the feasibility study to create new storage capacity in the BRUA pipe line and not only so that during summer when gas prices are very low, Romania could store gas in them through Romgaz to sell them during the high consumption period. In this respect, it has created a high stability and Romania might become a hub, an important player on the gas market," said Petcu.
The Energy Ministry issued on February 27 the constructions authorization for BRUA pipe line, a new European transport passage of the natural gases that will connect Bulgaria, Romania, Hungary and Austria, said the Energy Ministry in a release from Friday.
OMV Petrom and ExxonMobil are jointly looking for gas in the Romanian territory of the Black Sea, but have not announced officially the start of any commercial exploitations of new gas resources.