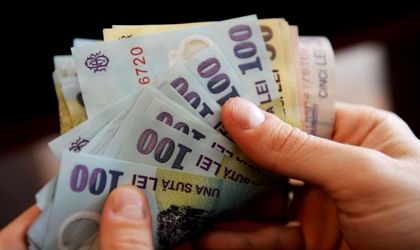 The new rise of the national minimum wage in Romania also means higher monthly wages for the country's leading politicians, who will earn 10 percent more on average, according to ProTV.
The heads of the parliamentary chambers, the PM and the president will now earn more than EUR 5,000 per month, while MPs are earning about three times more than they were making two years ago.
Officials' salaries are calculated based on a coefficient in the salary law the national minimum wage, which grew to RON 2,080 gross since January 1.
In June 2017, before a favourable legislative change, an MP with no additional duties would make about RON 7,000 gross/month. Today, the same MP is taking home almost RON 19,000 per month.
Leading figures like Liviu Dragnea, Calin Popescu Tariceanu, PM Viorica Dancila as well as Patriarch Daniel will all make about RON 24,000 per month.
People's Advocate Victor Ciorbea's salary will reach RON 22,000 per month, similar to a minister's wage – a value almost RON 2,000 higher than in December.
Romania's president continues to be the highest-paid state official. His salary in January will be close to RON 25,000, rising from RON 22,800 in December.
While bonuses and benefits for public system workers have been frozen this year at the 2017 levels, officials' bonuses have not. For example, MPs' special pensions will grow along with the salaries – those who serve one term in Parliament will collect about RON 5,000 after their retirement.