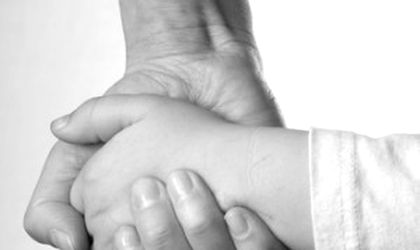 Romania's infant mortality rate remains two times higher than the EU average rate, a release of the Save the Children Romania sent to the press.
According to the quoted source, in Romania, there are counties where the infant mortality rate is double than the country average and even triple compared to Bucharest and big cities, where the maternities are better equipped, with huge differences being recorded in counties such as Botosani and Calarasi compared to Cluj and Bucharest.
Thus, in 2017, most children under one year died in Bucharest, namely 95, whereas in Iasi county there were recorded 59 deaths, Suceava and Constanta counties – 57, Timis – 56, Brasov and Botosani – 47.
"The infant mortality rate is a good criteria to see not only the huge distance between Romania and the more developed countries of the EU, but also the cleavages existing across the country. There are counties where the infant mortality rate is twice as high as in the big cities, where there are third degree maternities, equipped with high-end medical equipment. However, this is where newborns arrive through transfer, from around the country, which leads to the issue of overcrowding, the lack of incubators. A constant and consistent investment in maternities is needed," Executive Chairman of the Save the Children Romania Gabriela Alexandrescu mentioned, as quoted in the release.
From an historic outlook, Romania's infant mortality rate has significantly dropped after the fall of communism, both in percentage and in absolute figures: from 8,471 deaths in 1990 (1,850 deaths in 2011, 1,812 in 2012, 1,680 in 2013, 1,634 in 2014, 1,493 in 2015) to 1,386 in 2016, the Save the Children Romania informs.
The quoted source mentions that Romania deals with a serious incapacity to respond to neonatal care needs: although there is a need for 600 neonatal intensive care seats (30 seats per million inhabitants), only about 300 seats are provided, accounting for 50 percent of the capacity to take care of premature newborns.
The insufficient medical equipment represents a frequent problem in Romania.
Companies can get involved in equipping maternities by directing 20 percent of their corporate income tax to maternities.