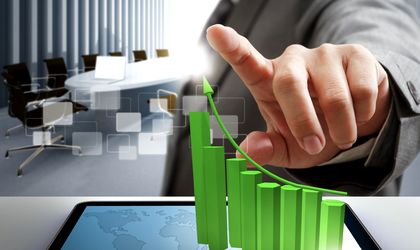 The hourly labor cost in Romania rose by 3.23 percent in the fourth quarter of last year compared to Q3, while year-on-year, the costs went up by 12.33 percent.
The biggest hikes in costs were recorded in the healthcare, social assistance and real estate transactions, according to preliminary data of the National Institute of Statistics (INS).
Compared to Q3, in Q4 the hourly labor cost – seasonally adjusted – rose in most of the sectors of the economy. The costs rose by 13 percent in the healthcare and social assistance sector due to the increase of wages in the public sector. In construction and real estate transactions, the labor costs went up by 10.7 percent and 9.3 percent, respectively.
The biggest drop of the hourly labor cost of 14.9 percent was recorded in the education sector, as teachers had to work more, with the school year starting in Q3.
Year-on-year, in the fourth quarter of last year, the biggest increases of the hourly labor costs were recorded for real estate transactions (29.3 percent), healthcare and social assistance (22.2 percent) and education (19.4 percent). The cost went down by 1.5 percent in financial and insurance intermediation.
The costs are set to grow this year, as the minimum wage was hicked by 16 percent to RON 1,450, starting February.