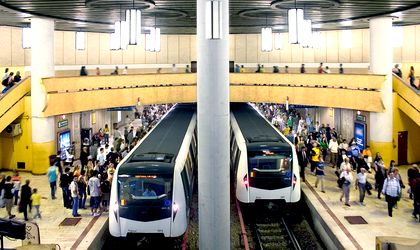 The Ministry of Transport has submitted a financing request to the European Commission, the executive arm of the EU, for the sixth subway line in Bucharest set to link the Romanian capital with the international airport Henri Coanda.
The overall cost of the new line stands at EUR 1.39 billion, according to the Ministry of Transport. The line will have 14.2 km and 12 stations. It will link Bucharest's main train station Gara de Nord with the airport.
At present, those going to the airport from Bucharest usually go by car, while the train link remains rather unpopular.
Initially, the airport subway line should have been finished by 2020, by this deadline will likely be missed as the construction works haven't started yet. Meanwhile, a new subway line linking western Bucharest to the center is set to go into operation next year, missing the initial deadline by five years.