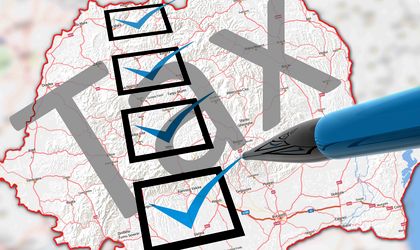 The minister of labor, Lia Olguta Vasilescu, has announced that the government is looking at removing the flat tax rate of 16 percent in the case of households and replace it with a system in which individuals will be able to deduct certain expenses.
The underlining principle of the potential change of the taxation framework is to shrink the black economy, which accounts for close to 30 percent of GDP at this moment.
"It's the American system. The idea is to remove from the black economy as much money as possible, and related to the question regarding the sources that will finance the hike of wages: we tax everything," said Vasilescu.
The government is working on several scenarios involving a complex deduction system for expenses, according to sources quoted by HotNews.ro.
Vasilescu explained that for instance, the expenses for private tutoring of children could be deducted by the parents.
The minister of Finance, Viorel Stefan, said that the global household tax would be zero for combined incomes below RON 2,000 and 10 percent for the income above this amount. In addition, each household would receive advice from a tax consultant that would be paid by the state, according to Stefan.  The law would be changed next year and the households would have to submit their first tax returns in 2019.
At the moment, the center-left ruling coalition comprising PSD-ALDE is focusing on the new draft bill for the wages of public sector workers. The bill was posted on the website of PSD and minister Vasilescu recently said that the new law could be approved this summer.
Meanwhile, the liberals said that they plan to block in Parliament any attempt of the ruling coalition to scrap the flat tax rate.
PSD spokesperson Adrian Dobre said that the deductions will apply for certain household expenditure for healthcare and education.
He added that each family will be assisted by a tax consultant and these specialists will be paid by the state.
Dobre stated that the government does not plan to eliminate the flat tax.