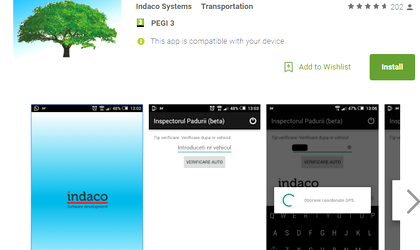 The Ministry of Environment in Romania has launched a special mobile app, which can be used by any person that has suspicions regarding the transport of wood on local roads.
The app is currently available in beta version for Android smartphones. The way in which it works is quite simple. If a person sees a truck carrying wood, he or she can enter the registration number of the vehicle in the app. If the numbers on the registration plates don't come up in the app, the person has to call the police because the transport could be illegal.
"Through this app we want as many Romanians as possible to get involved in stopping illegal logging," said the minister of Environment, Cristiana Pasca Palmer.
The app is called Forest Inspector. It can be downloaded at this link.
Ovidiu Posirca