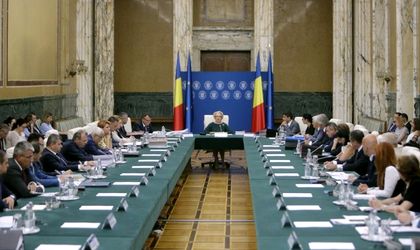 The government approved on Thursday an ordinance that will allow local authorities to get loans in order to co-finance projects backed by EU money this year.
The authorities will be able to tap loans from privatization revenues, recorded at the Treasury. The budget allocation is capped at RON 800 million (EUR 172.6 million).
Nelu Barbu, government spokesperson, said the funding can be used to cover pre-financing or co-financing of projects funded from external grants.
"These loans can be granted to local public authorities, public institutions financed fully from the local budget, public hospitals from the local administration network, or inter-community development associations. This measure aims to stimulate the attraction of EU funds for the financing of local infrastructure projects: water-sewage, schools, hospitals and roads," said Barbu.
The deadline for loan request submission is November 29. The loans have a fixed interest rate computed based on the 3-month ROBOR, plus a margin that depends on the loan maturity. It interest margin will be 1.5 percentage points for loans with maturity under 3 years, 2 percentage points for 3-5 years' maturity, 2.5 percentage points for 5-10 years' maturity and 3 percentage points for loan maturities between 10 and 20 years.