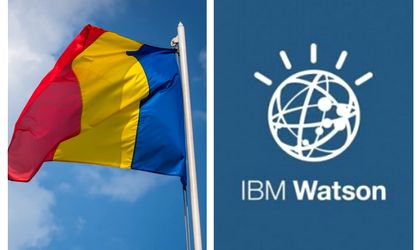 The Romanian government has signed a memorandum of understanding with American IT giant IBM for the development of a cognitive computing center in the country.
The deal was announced by the minister for Communication and Information Society Marius Bostan, who will leave this position on Thursday. Bostan was one of the four ministers that were fired by PM Dacian Ciolos as part of a government reshuffle.
The Minister of Communication together with the Minister of Education have identified cognitive computing as one of the future growth avenues for innovation in Romania.
The government and IBM plan to jointly develop an innovation center for cognitive computing called European and National Romanian Innovation Cognitive Hub (ENRICH). Its research will include machine learning and natural language processing.
"IBM is the first company that joins the efforts of developing cognitive computing in Romania, being the world leader in cognitive computing, as it is backed by investments of over USD 1 billion in the Watson platform," said the Ministry of Communication in a statement.
The government said that among the objectives of ENRICH there is the increase of R&D activity in Romania and the creation of experts in cognitive science. Authorities hope this initiative will also support entrepreneurship in the area of cognitive technologies.
Ovidiu Posirca