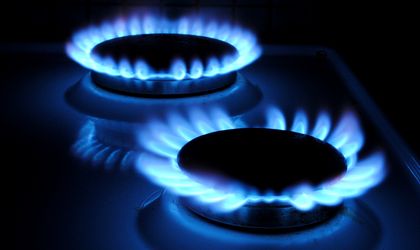 The gas price for households in Romania registered the 4th largest growth rate year-on-year in the European Union in the last quarter of 2018, according to Eurostat.
As a consequence, Romania isn't anymore the country with the lowest gas price for households in the EU as gas prices in Hungary are now lower.
Romania has now the second-lowest prices for gas and the fifth lowest prices for electricity among the 28 European Union member states.
"Between the second half of 2017 and the second half of 2018, household gas prices in national currency increased in twenty Member States. The highest increases were observed in Ireland (+17.3 percent), followed by Bulgaria (+16.5 percent), Sweden (+16.4 percent) and Romania (+16.3 percent). In contrast, decreases were recorded in Croatia (-2.5 percent), Portugal (-1.9 percent), Hungary (-0.4 percent) and Germany (-0.2 percent)," Eurostat said.
Average household electricity prices in Q4 2018 were lowest in Bulgaria (10.1 cent per kWh), Lithuania (11 cent per kWh), and Hungary (11.2 cent per kWh).
The highest prices were recorded in Denmark (31.2 cent per kWh), according to Eurostat.