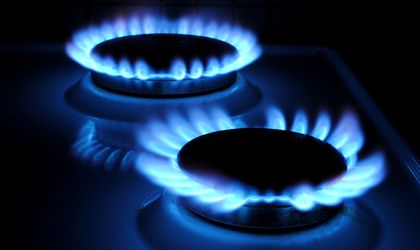 Romania will cover 30 percent of its total national gas consumption from exports, in November, but the households will use only the gas from the internal production, according to a document regarding the structure of the gas mix, published by the National Regulation Authority in the Energy field (ANRE).
Thus, out of the total demand of gas estimated at 13.728 million MWh in November, the current imports will amount to 4.198 million MWh, meaning 30.5 percent.
The current internal production reaches to 7.324 million MWh and a quantity of 2.174 million MWh comes from the internal production that is currently in storage, as Transgaz says in a document.
The imported gases will go exclusively on the competitive market as the structure of the gas mix for population and thermic stations that deliver thermic agent to the households, approved by ANRE, shows that these consumers will not use gas from import in November, but only resources from the local production (5.02 million MWh).
In the past few months, the gas imports of Romania have been falling due to lower demand from industrial consumers.
The gas imports didn't have shares higher than 30 percent since 2008, when the import gas price was double compared with the one of the domestic market.
The situation was forecasted by ANRE since the beginning of the summer. In June, Niculae Havrilet, the president of ANRE, said that the imported gas will have a price which is 20 percent lower during winter than the price from the internal production.
Georgiana Bendre