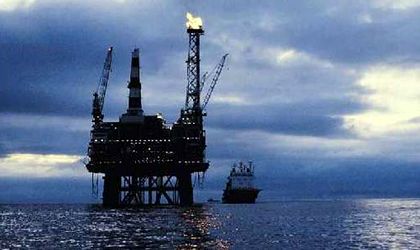 Romania acquired 1.48 billion cubic meters of gas from Russian state-owned producer Gazprom in 2016, which is a growth of 740 percent compared with 2015.
According to Gazprom, the Russian gas consumption among the potential users of gas pipeloine Turkish Stream went up in 2016. "The Russian natural gas demand increase in the Southern-Eastern Europe, a target region of Turkish Stream, shows clearly that this project has a strong base and is opportune to cover the energy demand of these countries," said Gazprom.
Compared with 2015, the natural gas volume acquired by Gazprom went up by 1.1 percent in Italy up to 24.7 billion cubic meters, by 2.1 percent in Bulgaria, up to 3.18 billion cubic meters, by 35 percent in Greece up to 2.68 billion cubic meters, by 4.3 percent in Serbia, up to 1.75 billion cubic meters, by 54.8 percent in Croatia up to 0.76 billion cubic meters and by 56.5 percent in Macedonia up to 0.21 billion cubic meters.
According to these figures, the highest percentage increase was registered in Romania, if the acquired gas volume in 2016 by Romania from Gazprom was smaller than the one acquired by Serbia.
On October 10 Russia and Turkey signed an inter-Governmental agreement for the construction of the gas pipeline Turkish Stream, approved by the Turkish Parliament on December 2.
Georgiana Bendre