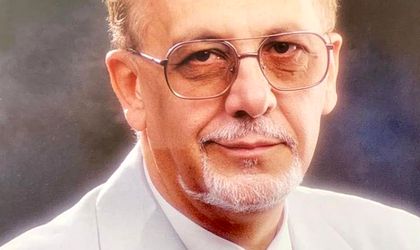 Romania's diplomacy is in mourning. Former ambassador Ioan Emil Vasiliu died a few days before he would have turned 78. The funeral will take place on Saturday at Bellu Cemetery. 
Ioan Emil Vasiliu was born in Giurgiu city, on 17th of February 1941. He graduated the University of Galati and The Economic Studies Academy in Bucharest. He was the Romanian ambassador in Iran between 1990 and 1994, Philippine, between 1995 and 1997 and Saudi Arabia between 2000 and 2007. During his missions as ambassador, he managed to double the investments of these countries in Romania.
The former ambassador was also deputy minister of Foreign Trade, during witch he managed to recover Iran's debt towards Romania. He also had an important role in recovering USD 4 billion worth of depth from countries like Irak, Egypt and Sudan.