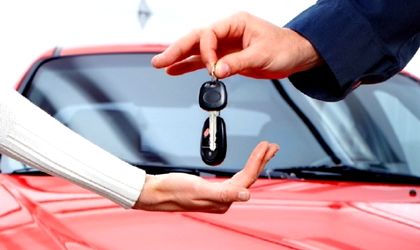 The Finance Ministry in to half budget of grants for the program First Car compared with 2016, from RON 100 to RON 50 million, according to a Government decision, as only 75 cars were bought through this program, last year, according News.ro.
In 2016, the value of the issued grants was RON 1.4 million, only 1.41 percent of the allocated grant of RON 100 million, according to the Finance Ministry.
The grants for this year represents a part of the unused grants in 2016.
The program was introduced in April 2015 by the Government led by Victor Ponta, at the proposal of the former minister, Constantin Nita, aiming to stimulate the acquisition of new cars.
In 2015, the program had a grant of RON 350 million allocated, out of which were issued grants of RON 3.26 million, meaning 0.93 percent of the total.
Through the program First Car, individuals can buy through a loan guaranteed by up to 50 percent of its value, a car whose acquisition price doesn't exceed RON 50,000, plus VAT.
Eligible buyers need to provide a down payment of at least 5 percent of the acquisition price and the loans have a 5-year maturity.
Georgiana Bendre