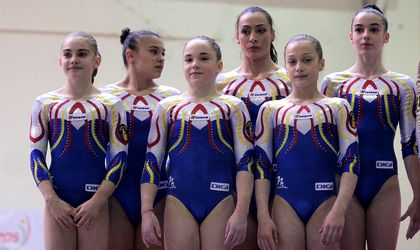 The Romanian female gymnastics team has failed to qualify for the Rio 2016 Olympic Games, after ranking seventh at the test event in Rio. Only the first four teams went ahead.
Romania got 216.569 points, just ahead of South Korea.
The teams that have qualified are Brazil, Germany, Belgium and France.
Romanian gymnast Catalina Ponor got the biggest score out of the whole team.
The male gymnastics team has also missed the Olympic qualification. Romania's female gymnastics team had qualified at all Olympics Games starting 1956, except the event in 1968.
The artistic gymnastics has been the sport that has brought most of the Olympic medals for Romania, including 25 gold medals, 20 silver medals and 26 bronze medals.
Romania will still be able to send only individual gymnasts in this competition.
The president of the Romanian Gymnastics Federation, Adrian Stoica, told News.ro: "The girls, this is how much they had prepared, worked. They missed. The boys have also missed but they fought really hard. They got four points over the score registered at the World Championship in 2015, but their competitors were also very tough."
Ovidiu Posirca