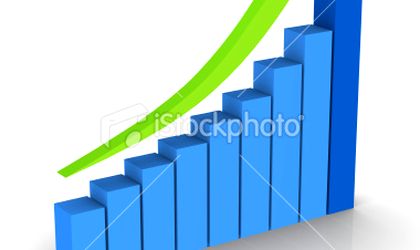 Romania's FOB exports increased by 16 percent, in October 2011, to EUR 4.1 billion versus the same month of 2010. By the end of October, the volume of Romanian exports totaled EUR 37.6 billion, which is a 23.5 percent increase compared to the first ten months of 2010, according to official data from the Ministry of Economy, Commerce and Business Environment.
Exports towards non-EU states increased by 29 percent, while the exports for EU member states increased by 21 percent in the first three quarters of this year. The growth pattern of exports has remained positive for 26 consecutive months.
Products from machine building industry and transport equipments account for 41 percent of exports. Around 74 percent of total exports are manufactured goods.
Romania exported machinery and electrical equipments to Canada, oil equipment to Brazil and auto components to Russia. Increases of over 50 percent in exports were registered in Iraq, Tunisia, Afghanistan and Saudi Arabia, and other countries in the Asia-Pacific region.
Imports in the first ten months of 2011 totaled EUR 45.2 billion, which is an 18.5 percent increased compared to the similar period of 2010.
The imported products are investment goods or industrial products that complete the Romanian industry, totaling 64 percent, while energy reaches 11 percent and raw materials and materials total 3.6 percent.
Over 45 percent of imports accounted from Germany, Italy, Hungary, France and China, while Russia was the main supplier of raw materials, representing 5 percent of imports.
Ovidiu Posirca